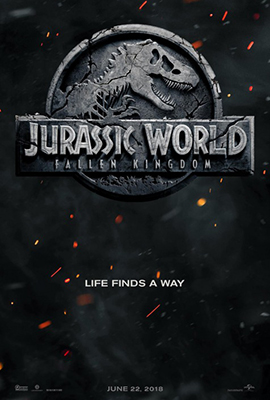 Pre Release Survey

- Take Now!
Anticipation Level: 2.67
Predicted Gross: 100+ mil.



Starring:

Chris Pratt, Bryce Dallas Howard, James Cromwell, Ted Levine, BD Wong, Jeff Goldblum



Synopsis:

When the island's dormant volcano begins roaring to life, Owen (Pratt) and Claire (Howard) mount a campaign to rescue the remaining dinosaurs from this extinction-level event.

*Anticipation level and predicted gross are determined by taking the averages of all Pre Release Surveys completed by participating members. Anticipation level is measured on a scale from 1 to 5.
Movie Links


imdb.com



Trailer


None Yet