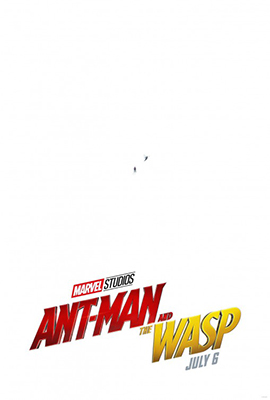 Pre Release Survey

- Take Now!
Anticipation Level: 3.00
Predicted Gross: 46-50 mil.



Starring:

Paul Rudd, Evangeline Lilly, Michael Pena, Michael Douglas, Bobby Cannavale, Judy Greer, Michelle Pfeiffer, Laurence Fishburne



Synopsis:

As Scott Lang balances being both a Super Hero and a father, Hope van Dyne and Dr. Hank Pym present an urgent new mission that finds the Ant-Man fighting alongside The Wasp to uncover secrets from their past.

*Anticipation level and predicted gross are determined by taking the averages of all Pre Release Surveys completed by participating members. Anticipation level is measured on a scale from 1 to 5.
Movie Links


imdb.com



Trailer


None Yet