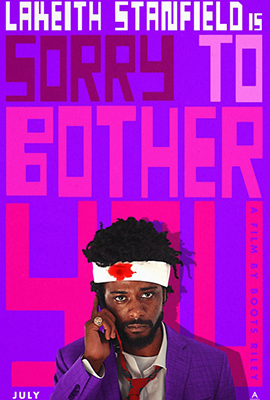 Pre Release Survey

- Take Now!
Anticipation Level: 3.67
Predicted Gross: 6-10 mil.



Starring:

Lakeith Stanfield, Tessa Thompson, Armie Hammer, Patton Oswalt, Terry Crews



Synopsis:

In an alternate present-day version of Oakland, telemarketer Cassius Green (Stanfield) discovers a magical key to professional success, propelling him into a macabre universe.

*Anticipation level and predicted gross are determined by taking the averages of all Pre Release Surveys completed by participating members. Anticipation level is measured on a scale from 1 to 5.
Movie Links


imdb.com



Trailer


None Yet