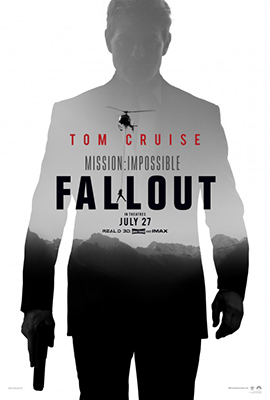 Pre Release Survey

- Take Now!
Anticipation Level: 2.67
Predicted Gross: 46-50 mil.



Starring:

Tom Cruise, Henry Cavill, Simon Pegg, Rebecca Ferguson, Ving Rhames, Angela Bassett, Vanessa Kirby, Michelle Monaghan, Alec Baldwin



Synopsis:

Ethan Hunt and his IMF team, along with some familiar allies, race against time after a mission gone wrong.

*Anticipation level and predicted gross are determined by taking the averages of all Pre Release Surveys completed by participating members. Anticipation level is measured on a scale from 1 to 5.
Movie Links


imdb.com



Trailer


None Yet