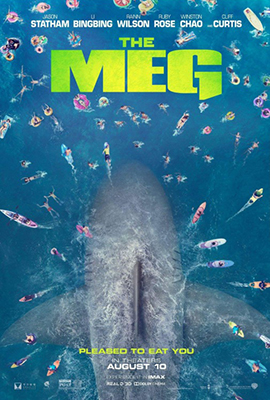 Pre Release Survey

- Take Now!
Anticipation Level: 3.33
Predicted Gross: 21-25 mil.



Starring:

Jason Statham, Bingbing Li, Ruby Rose, Rainn Wilson



Synopsis:

After escaping an attack by what he claims was a 70-foot shark, Jonas Taylor must confront his fears to save those trapped in a sunken submersible.

*Anticipation level and predicted gross are determined by taking the averages of all Pre Release Surveys completed by participating members. Anticipation level is measured on a scale from 1 to 5.
Movie Links


imdb.com



Trailer


None Yet